About Us
DateTix Group is a leading provider of social and dating products and services, including the DateTix platform, the Lovestruck platform, and premium matchmaking services.
The DateTix platform is a mobile online marketplace that facilitates offline dates by connecting like-minded people who are nearby each other and free at the same times. With the tap of just a few buttons, DateTix members can quickly and effortlessly meet new people at nearby establishments for meals, drinks, live events, outdoor activities and more, for a wide range of intentions, including casual dating, serious relationship, friendship, business networking. With an initial focus on major Asian cities, DateTix plans to build, grow and cultivate leading local mobile marketplaces for dates in major markets around the world. For more information, please visit
http://www.datetix.com
Lovestruck is a leading premium online dating platform currently operating in Hong Kong, Singapore and the United Kingdom. Founded in 2006 in London, the platform has since expanded to other markets, including Hong Kong and Singapore. Lovestruck has established itself as a readily identifiable brand position in a competitive yet burgeoning market. Genuinely regarded as a preeminent brand within the dating industry, and a founding member of the Online Dating Association, a new trade body created to set and uphold the highest standards in the industry. Lovestruck has won numerous awards, most notably Online Dating Brand of the Year for the second year running at the UK Dating Awards in November 2015. For more information, please visit
http://www.lovestruck.com
Our mission is to make it easy to meet new people anywhere.

Michael Ye
Founder and CEO
Drives company's strategic vision and global growth
Leads design and development of core online dating marketplace
Passionate serial entrepreneur who founded one of the Internet's first comparison shopping portals
Investment banking experience with Credit Suisse, Morgan Stanley and J.P. Morgan
Bachelor of Math in Computer Science from the University of Waterloo
MBA in Entrepreneurship and Finance from the Wharton School, University of Pennsylvania

David Su
VP, Business Development
Corporate Strategy professional with a focus on technology and international expansion/markets
Experiences at Esurance, Deloitte Consulting, and IHG
MBA from the Wharton School and Bachelor of Business from University of Michigan (Ross School)

Pascal Sam-Soon
Country Manager, Singapore
Leads user acquisition and growth for DateTix in Singapore
Extensive experience working for start-ups in Southeast Asia
BA (Honours) Accounting and Finance from University of Nottingham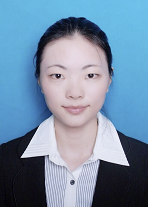 Tanya Liu
Product Manager
Drives product roadmap and oversees product design and development
MSc of System Engineering & Engineering Management from Chinese University of Hong Kong
BBA from Hunan University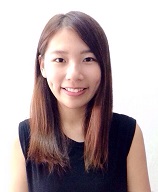 Frieda Tsang
Matchmaking Manager, Hong Kong
Sales professional with experience in converting one-on-one sales
BBA from Hong Kong Baptist University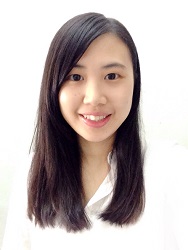 Tina Chow
Marketing Executive, Hong Kong
Social butterfly with diverse connections across different universities in Hong Kong
Experienced in event marketing and planning
BBA from Hong Kong Baptist University